Your Local Pressure Washing Company in Beaverton, OR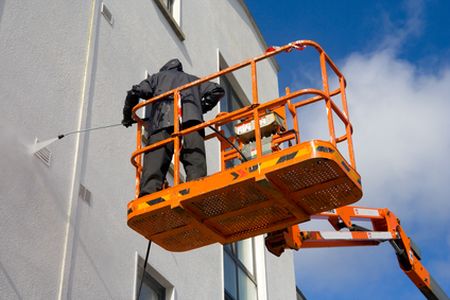 Hydro Clean Environmental is the go-to pressure washing company for homeowners, business owners, and commercial property owners in the greater Beaverton, OR, region. For the past several years, we've made a name for ourselves as a reliable company dedicated to providing only the best results, and we want you to experience our magic. Read on to learn more about our services.
Beaverton's Premier Pressure Washing Service for Residential and Commercial Clients
We specialize in a wide variety of pressure washing services in the greater Beaverton, OR, region. This includes the following:
House washing: We'll clean your entire home from top to bottom, getting into every spot, nook, and cranny. We'll clean the roof, siding, doors, windows, walkways, sidewalks, and more so that your entire home can look as good as new.
Roof cleaning: You don't need to worry about the difficulty or danger of getting on your roof to clean it anymore. Instead, hire Hydro Clean Environmental to do all the hard work and clear your roof of all dirt, grime, and mildew.
Gutter cleaning: Our gutter cleaning services will make sure all the debris, from leaves to twigs and everything in between, is completed flushed out of your gutters. We'll also clean the exteriors as well so that your gutters can look as good on the outside as they do inside.
Window cleaning: Tired of streaks and splotches on your windows after you clean them? You won't need to worry anymore after you hire us to give them a good pressure washing.
Commercial pressure washing: We don't just offer our services to residents. We also provide commercial pressure washing for business and property owners across the Beaverton region, whether it's a small business office or a large corporate building.
Graffiti removal: Graffiti can really harm your business's curb appeal and make it look worn-down and unkempt. Our graffiti removal services will clear your business's exterior of all traces of unwanted paint without harming the surface underneath.
Sports courts cleaning: Our pressure washing services will get deep into the surface of your sports courts and draw out all traces of impurities. That way, people can enjoy themselves while playing instead of worrying about playing on a dirty court.
Auto detailing: Have a large fleet of vehicles as part of your commercial business? Rather than try to clean the entire fleet on your own, hire a professional company such as Hydro Clean Environmental to cut down on the time and effort.
Hire the Top Parking Lot Cleaning Service for Your Beaverton Business
One particular service we're proud of providing for Beaverton businesses is parking lot cleaning. Over time, your property's parking lot can fall into disarray as parking lines start to fade, weeds grow through the asphalt, and cracks develop on the surface. You can prevent this from happening and make your parking lot look like new with a good, thorough pressure washing. If you'd like to have the best company in the business pressure wash your parking lot, make sure to give Hydro Clean Environmental a call today.