Your Local Pressure Washing Company in Wilsonville, OR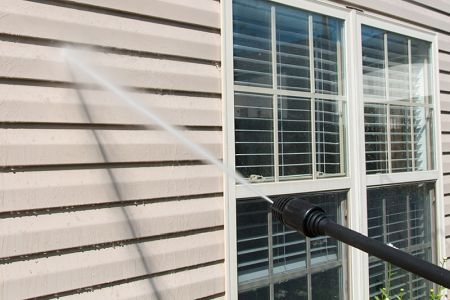 Hydro Clean Environmental is the ultimate go-to pressure washing company for home, business, and commercial property owners in the greater Wilsonville region, and for a good reason too.
When you work with Hydro Clean Environmental, you can rest assured knowing that your home or business is in good hands. To find out more about what services we offer for Wilsonville clients, read on.
Hydro Clean Environmental is the Premier Pressure Washing Service in Wilsonville, OR
Hydro Clean Environmental's pressure washing services include (but are not limited to) the following:
Gutter cleaning: Our gutter cleaning services will flush away all the gross debris that has built up, from twigs to leaves. We'll also wash the outside of the gutters so that they can look just as good as they do on the inside.
House washing: Our house washing services involve us cleaning inside every nook and cranny around your home's exterior so that it looks absolutely spotless in every corner. Make a major improvement to your curb appeal by investing in a full house wash today.
Commercial pressure washing: While we help many residential clients, we also specialize in commercial pressure washing as well. From small restaurants to massive corporate office buildings, we can provide excellent pressure washing results that you won't find elsewhere.
Auto detailing: If your business has an entire fleet of vehicles that need a good thorough cleaning, hire a reliable pressure washing company to handle it for you. We'll blast away all the gunk and grime that has accumulated on your wheels, windshield, chassis, and more.
Graffiti removal: Graffiti removal is one of our niche services that you may not find with our competitors. We'll blast away all traces of unwanted colors on the side of your business and make it look as good as new. Don't worry - we won't harm the surfaces underneath!
If you'd like to know more about what pressure washing services we can provide for your Wilsonville home or business, call us today.
Improve Your Wilsonville Business's Curb Appeal with Our Parking Lot Cleaning Services
Your parking lot deserves to look its best, but how can it when you don't regularly clean it? When you hire Hydro Clean Environmental, you're entrusting the maintenance and upkeep of your parking lot with one of the finest pressure washing companies in the Wilsonville region. We'll use our commercial-grade equipment to get deep into the surface of the parking lot's asphalt, removing all traces of dirt and grime. We'll also clean out cracks and remove signs of unwanted vegetation like moss, which can harm the parking lot's structural integrity and make it more prone to cracking. Don't hesitate to call us today to learn more about our parking lot cleaning services.