Maintain Your Commercial Property's Exterior Surfaces With The Help Of A Trusted Commercial Pressure Washing Company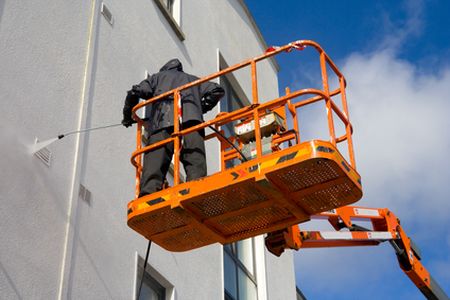 Are you a Lake Oswego business or commercial property in search of a commercial pressure washing company? Well, look no further than Hydro Clean Environmental, the only commercial pressure washing company you'll ever need!
For several years, our pressure washing crew has been renowned around the region for our use of the best commercial-grade pressure washing equipment, our exemplary pressure washing methods and strategies, and our commitment to the utmost customer satisfaction. When you hire Hydro Clean Environmental as your commercial pressure washing company, you can rest assured knowing you'll never need to work with any other.
As part of our commercial pressure washing service, we make sure we take care of you to the full extent. We'll answer any questions or concerns you may have; we'll draw up a fair and reasonable quote, we'll provide guidance and expertise regarding your preferred service, and we'll ensure that you're happy with our results.
No matter how big or small your commercial property is, Hydro Clean Environmental will get the job done. Small businesses, large corporate offices, restaurants, apartment complexes, office buildings, and much more are just a couple of the properties we cover, and if you're unsure about whether we can help you, we invite you to give us a call to find out. A helpful representative is ready to help you with your commercial pressure washing needs.
After we're finished working on your commercial property, you'll have a chance to look at our results and see what we've accomplished. If for any reason you're unhappy with what you see (although we doubt this will happen), we ask that you contact us sooner rather than later so that we can provide a quick and effective solution. Your satisfaction is of the utmost importance to us, and we don't consider the job done until we know you're happy.
Hire Hydro Clean Environmental to Keep Your Parking Garage Nice and Clean
Does your business have a parking garage? Then you know all too well how dirty it can get over time. Oil stains, tire marks, vegetation, and more can take over the parking lot and make people nervous about leaving their cars there. That is why parking garage cleaning is an absolute must for any business.
Our parking garage cleaning service has been touted as some of the best in the Lake Oswego region. Businesses from all over love how we've been able to completely transform the look and feel of their parking structures, both inside and out. However, you need to see it to believe it, so we highly recommend contacting us as soon as possible to learn more about what we can do for you.