Your Local Pressure Washing Company in Tigard, OR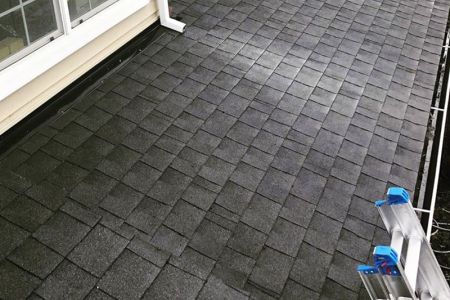 It's important that you have a reliable pressure washing company for your Tigard home or commercial property. That is why you should contact Hydro Clean Environmental as soon as possible!
We've been committed to being the go-to pressure washing service for Tigard residents and business owners for years, and for a good reason too. Read on to learn more about what we can do for you.
Hire the Finest Pressure Washing Services for Your Tigard Home or Business
Hydro Clean Environmental offers the following pressure washing services for people living in the greater Tigard region:
House washing: Our house washing services will make sure your Tigard home looks absolutely spotless, from the roof to the foundation.
Roof cleaning: You don't need to put yourself in danger trying to clean your roof. You can hire our team of licensed and insured pressure washers to handle it for you instead.
Gutter cleaning: With our gutter cleaning services, we'll remove all traces of debris from the inside so that they can function properly once again. We'll also clean off the exteriors so that your gutters can look as good on the outside as the inside.
Window cleaning: Tired of seeing streaks and spots on your windows? Maybe it's time to hire a professional washing service to get the job done. We'll wash the glass, frames, panes, and everything else to ensure your windows look as good as new.
Commercial pressure washing: We offer our services to not just residential clients, but also commercial clients as well. If you manage a small office, large corporate building, restaurant, convenience store, or any other commercial property, hire us today to help you clean it's exterior.
Sports courts cleaning: From tennis courts to basketball courts, and everything in between, our sports courts cleaning services will remove all scuff marks, streaks, skid marks, and more!
Auto detailing: Does your business have a large fleet of vehicles that need to be thoroughly cleaned? It can be exhausting to do it on your own, so you should hire a professional service, such as Hydro Clean Environmental, to handle it for you.
If you want to learn more about our pressure washing services and what we can do for your Tigard home or business, make sure to call us today.
Attract Customers to Your Business by Hiring the Top Parking Lot Cleaning Company in Tigard
If your parking lot looking a little disheveled and unkempt? Are there weeds and vegetation taking over and causing people to think twice about parking there? Invest in Hydro Clean Environmental's parking lot cleaning services today. We'll use our commercial-grade pressure washing equipment to really blast away the stubborn stains and grime that have taken over your lot. Once we're done, cars will be lining up to use it.