West Linn's Leader in Pressure Washing Services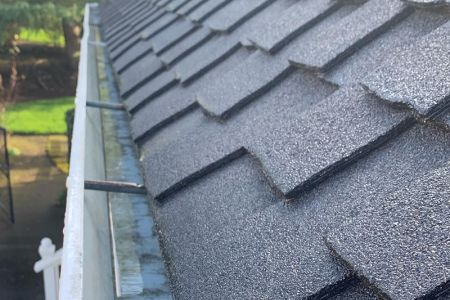 West Linn's top pressure washing company, Hydro Clean Environmental, is ready to help you completely revitalize your home, business, or commercial property.
For years, we've been helping people all over the West Linn region improve the look and feel of their property, thanks to our excellent pressure washing services. To find out what we can do for you, read on to see a list of our various washing options.
Hydro Clean Environmental Offers a Variety of Pressure Washing Services for West Linn Clients
Hydro Clean Environmental provides a wide variety of top-quality pressure washing services for homes, commercial properties, and businesses across the West Linn area. Here are a few of our services:
Roof cleaning: Roof cleaning can be very dangerous if you're not sure of what you're doing. Rather than putting yourself at risk, you can hire our licensed and insured pressure washing team, who will safely and efficiently clean your roof in no time.
Gutter cleaning: Tired of your gutters being packed with all kinds of debris after a storm? With Hydro Clean Environmental's gutter cleaning services, we'll get in there and remove all traces of dirt, twigs, leaves, and other intruders that can prevent the gutters from functioning properly. We'll also clean the exterior of the gutters so that they can look as good on the outside as the inside.
House washing: We can wash your home from top to bottom, cleaning inside every corner, nook, and cranny. Your doors, windows, roof, siding, and other aspects of your home's exterior will shine like new once we're done with them.
Window cleaning: Hire Hydro Clean Environmental to take care of the window cleaning from now on. We'll blast away all traces of dirt and grime and make your windows look clean as can be, with no streaks or spots in sight!
Graffiti removal: Graffiti can have a significant negative impact on your business's curb appeal. Lucky for you, we specialize in graffiti removal, and we can get rid of all the unwanted colors and paint from the exterior of your business, without you having to worry about us harming the surface underneath.
If you're interested in finding out more about our pressure washing services for your West Linn business or home, make sure to contact us today.
Revitalize Your West Linn Business with Hydro Clean Environmental's Parking Lot Cleaning Service
Did you know that many people won't shop at a business if it doesn't have a properly maintained parking lot? You don't want to scare off potential customers, especially due to something as trivial as a dirty parking lot. By hiring Hydro Clean Environmental's parking lot cleaning service, you can rest assured knowing that we'll completely scrub away all the dirt and grime that has accumulated the asphalt. After we're finished, people will be lining up to park in your lot because of how beautiful we will make it look.