Pro Gutter Cleaning So That You Can Keep Your Gutters Free Of Debris With Ease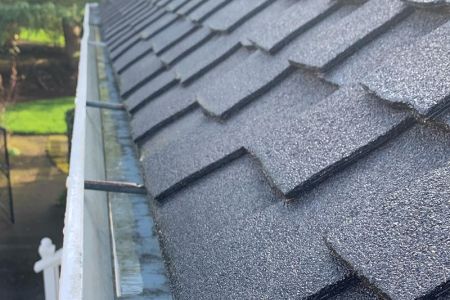 Ready for the best gutter cleaning service to take care of your Beaverton home? Then make sure to contact Hydro Clean Environmental today!
Ever since we opened our doors several years ago, we've been the finest pressure washing business option for homeowners, business owners, and commercial property owners all across the greater Beaverton region. We offer a wide variety of services, from roof cleaning to full house washing, but we want to stress the importance and value of our gutter cleaning options.
Your gutters can build up all kinds of debris, such as leaves, twigs, nests, and more. When too much of this gunk builds up in your gutters, they can't properly collect water and distribute it. Instead, that water can run down the sides of your house and seep into the foundation, causing a lot of damage and headaches. This is why clean, debris-free gutters are absolutely vital.
As part of our gutter cleaning services, we'll get on your roof and thoroughly but carefully flush out all the debris. In order to do this, we use either traditional pressure washing methods, or a different strategy called soft washing. Soft washing involves combining low water pressure with special eco-friendly detergents to get the job done. This way, we'll be able to flush your gutters out without worrying about being too rough and causing potential damage.
You may think that gutter cleaning is an easy, DIY project. However, getting on top of your home and working on the gutters can be dangerous if you don't know what you're doing. By hiring Hydro Clean Environmental, you're working with licensed and insured professionals who have years of experience in the industry. You can rest assured knowing that we work safely, quickly, and efficiently, and you'll never have to worry about potential injury or damage.
Pressure Wash Your Gutters Inside and Out
While you may think that the inside of your gutters needs the most attention, the outside deserves just as much care. Like the rest of your home, your gutters can become dirty from the elements, which can make them look worn-down and unkempt. In order to prevent this from harming your home's curb appeal, you will want to clean the outside of the gutters just like the inside. Fortunately for you, exterior gutter cleaning is included as part of Hydro Clean Environmental's services.
Interested in learning more about our gutter cleaning or roof cleaning services? Make sure to contact Hydro Clean Environmental today so that we can get started on your home project. A helpful and knowledgeable representative is ready to take your call and to answer all your questions, comments, and concerns. We can't wait to hear from you.