Professional Graffiti Removal & Exterior Wall Cleaning For Commercial Properties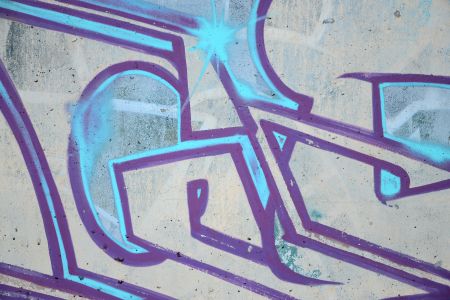 Are you tired of graffiti taking away the curb appeal and aesthetic value of your small business? Worry no more, because Hydro Clean Environmental is one of the top graffiti removal companies servicing the greater Beaverton region.
Many people may not realize this, but graffiti is a major problem for commercial properties around Beaverton. You can't drive down the street without seeing paint all over the sides of most businesses, which can ultimately harm their curb appeal. If you're a business owner, you know all too well the frustration that comes with graffiti removal.
Thankfully, you won't need to be frustrated anymore, thanks to Hydro Clean Environmental. Our graffiti removal services are truly second to none, and once you hire us, you'll understand why.
Whether you have a large corporate building or a small office, we can help you. We have commercial-grade equipment and supplies that were specifically designed for the tougher, large-scale jobs, such as graffiti removal. We also have years of knowledge and experience in the industry that allow us to understand the best methods and strategies to tackle graffiti removal.
In some instances, we also use a technique called soft washing. This combines low water pressure and special detergents and solvents to remove dirt and grime from more delicate surfaces. However, these soaps we use can also be used to remove new or aged graffiti on your business's exterior. No matter if the graffiti has been there for years, or if it just happened in the past week, we're sure we have the right tools and techniques to clean it off and help your business shine like new once again.
We also want to stress that the detergents we use for our graffiti removal and pressure washing services are completely eco-friendly. You won't need to worry since they won't harm the surface, the environment, or you. The only thing that needs to be worried is the graffiti plaguing the walls of your business.
Ready to make your business look as good as new? Contact Hydro Clean Environmental today and speak with us about our graffiti removal services.
Our Commercial Pressure Washing Services are Second to None
No matter how big or small your commercial property, Hydro Clean Environmental has got you covered. We offer a wide array of commercial pressure washing services, from parking garage cleaning to sports courts cleaning, and everything in between. If you're tired of your business or commercial property looking dirty and unkempt, then it's time to hire Hydro Clean Environmental to come to the rescue.
Contact our company today so that we can provide a quote for you. A helpful and knowledgeable representative is standing by to take your call and to answer any of your questions, comments, or concerns. We can't wait to hear from you.