Clackamas' Leader in Pressure Washing Services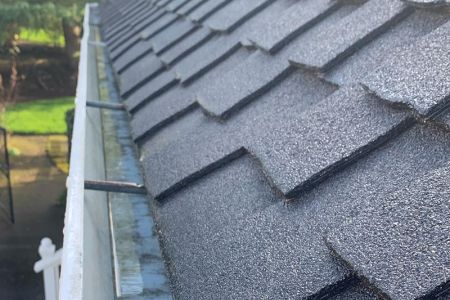 If you're on the hunt for the leading pressure washing service in the greater Clackamas region, then look no further than Hydro Clean Environmental. For the past several years, ever since we opened our doors, we've been the go-to pressure washing service for homeowners, business owners, and commercial property owners, and for a good reason too. Read on to see what kind of services we can provide for your Clackamas home or business, and make sure
Pressure Washing Services Offered in Clackamas, OR
We're proud to provide a variety of pressure washing services for our clientele. Here are just a couple of ways we can help you revitalize your Clackamas home or business:
House washing: Our house washing services involve us going in and scrubbing the entire exterior of your Clackamas home from top to bottom. We get into every single corner, washing all the surfaces such as the roof, siding, doors, windows, and more.
Roof cleaning: Roof cleaning can be both dangerous and difficult if you don't know what you're doing. Let our licensed and insured pressure washing team handle this tedious chore for you and remove all the dirt, grime, and growths from the surface of your roof.
Gutter cleaning: Your gutters are prone to accumulating all kinds of debris, which can cause them to not function properly. Luckily, our thorough gutter cleaning services can get deep inside them and remove all traces of leaves, twigs, and other debris. We also wash the exteriors, so that your gutters can look great both inside and out.
Window cleaning: Tired of streaks and splotches all over your windows? Or do you perhaps have too many inaccessible windows that you just can't clean properly? Worry no more, because Hydro Clean Environmental will get up there and remove all traces of dirt and grime so that the windows can sparkle like new.
Commercial services: No matter how big or small your Clackamas commercial business is, we have pressure washing services that will fit your needs. We handle small office buildings, large corporate structures, restaurants, convenience stores, and more.
Graffiti removal: Graffiti can have a lasting impact on your store's curb appeal. Let us remove all traces of color from the outside of your business without harming the surface underneath.
These are only a few of the services we offer. If you'd like to see what other pressure washing services we offer our Clackamas clients, please call us today.
Enhance Your Business's Curb Appeal with Our Parking Lot Cleaning Service
If you want people to feel safe coming to your business, you'll need a clean and tidy parking lot. We have the best commercial-grade equipment and strategies to ensure we remove all traces of dirt and grime from the surface of the log, from oil stains to tire marks, and everything in between. Cars will be lining up to use your parking lot after we're done with it!