5 Reasons to Hire a Professional Pressure Washing Company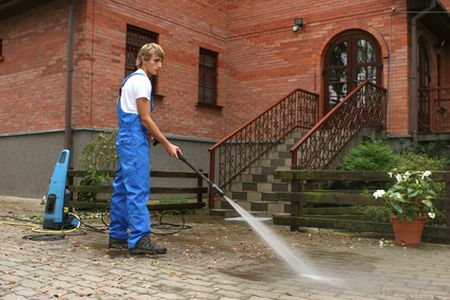 There will come a time when your home, business, or commercial property needs a good pressure washing. In order to make your property look its best, it's recommended that you hire a professional pressure washing business. Here are a couple of reasons why.
We Have The Expertise And The Knowledge
Professional pressure washing companies such as Hydro Clean Environmental are staffed with knowledgeable, experienced contractors. We've been in this industry for a very long time, and during that time, we've developed a solid background in pressure washing. This means we know the best strategies and methods to use to ensure you get only the greatest results.
We Have The Right Tools And Equipment
Besides being experienced in pressure washing, we also have an arsenal of the finest commercial-grade equipment. This isn't the same stuff you'd find at your local home improvement store. We invested in only the best quality tools to make sure we can deliver excellent results. Dirt and grime will stand no chance against Hydro Clean Environmental.
We Specialize In Many Areas
Pressure washing isn't just about spraying down your patio. Many aspects of your home or business require pressure washing to look their best. Hydro Clean Environmental is experienced in numerous areas, from house washing to graffiti removal, and much more. If you want a company that's a jack of all trades and who can handle all your pressure washing needs, look no further than our company.
We're Licensed And Insured
Certain areas around your home aren't just difficult to clean but can also be dangerous if you're not experienced. Hydro Clean Environmental's team of pressure washers is licensed and insured, and we know the safest way to do our job. You won't need to worry about any potential damage or injury when you've got us on the job.
It's More Affordable Overall
In the grand scheme of things, hiring a professional pressure washing company can actually be the most cost-effective option. That is due to the fact that it can be costly to buy your own pressure washing equipment and spending time cleaning your entire home, in addition to the cost of maintenance for said equipment. Hiring a professional team will be more affordable in the long run because of our efficiency and service offerings.
Call us at Hydro Clean Environmental to find out how we can help your Beaverton home or business.
Choose Hydro Clean Environmental for Your Pressure Washing Needs
If you're ready to take the leap and hire a professional pressure washing company for your property, Hydro Clean Environmental has got you covered. We've been serving the greater Beaverton and Lake Oswego region for years, and we have numerous satisfied clients who love our work. We'll help you transform your home or business and make it sparkle like new.