Hydro Clean Environmental: Hillsboro's Premier In Pressure Washing Services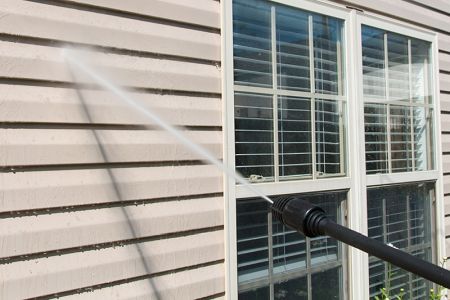 Ready to have your Hillsboro home, business, or commercial property transformed by the best pressure washing company in the area? Say hello to Hydro Clean Environmental!
For the past several years, ever since we opened our doors, we've been happy to serve the greater Hillsboro, OR, region for all their pressure washing needs, and we're happy to say that our clients love our work. Read on to see how we can help you with your pressure washing needs.
Improve the Look of Your Hillsboro Home with Our Pressure Washing Services
At Hydro Clean Environmental, we offer a wide range of pressure washing services for Hillsboro home, business, and commercial property owners. Here is a couple:
House washing: We can clean your Hillsboro home's exterior from top to bottom, getting rid of all the dirt and grime that can accumulate on your roof, siding, doors, windows, walkways, and more. Hydro Clean Environmental can truly transform your home.
Roof cleaning: Don't put yourself in danger trying to clean your roof by yourself. Instead, hire a licensed and insured pressure washing contractor team to do it for you. We'll remove all traces of mold, algae, and other unwanted guests from your roof so that it can look as good as new.
Gutter cleaning: Unlike other pressure washing services around the area, Hydro Clean Environmental will clean both the interior and exterior of your gutters, making sure they look as good on the outside as they do the inside.
Window cleaning: If you're tired of your windows being covered in streaks and splotches, then hire a professional window cleaning service, such as Hydro Clean Environmental, to handle it for you!
Commercial pressure washing: While we handle many residential clients, we also offer an array of commercial services as well. No matter how big or small your business is, rest assured knowing we can take care of you.
Sports court cleaning: Tennis courts, basketball courts, and other sports courts can build up all kinds of dirt and grime over time. Our sports court cleaning services will help clean them up so that teams and players can enjoy themselves on a fresh playing area.
These are only a couple of the services we offer to our clients. To learn more about what pressure washing services we can offer for your Hillsboro home or business, please give us a call today.
Hillsboro's Top Parking Lot Cleaning Service for Residents and Business Owners
One of our specialty services is our parking lot cleaning option. We can completely transform the look and feel of your business's parking lot by removing dirt and grime, eliminating weeds and other growths, and eradicating all traces of impurities from the asphalt. Boost your business's curb appeal and make cars line up to use your lot with our parking lot cleaning service today!