Hydro Clean Environmental: Vancouver's Premier In Pressure Washing Services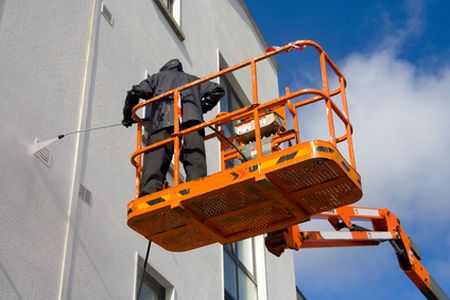 Vancouver residents and business owners in need of a reliable pressure washing business won't have to worry anymore, because Hydro Clean Environmental has got you covered!
For years, we've been helping businesses and homeowners in Vancouver with all their pressure washing needs, and we want you to experience our excellent work for yourselves. Read on to learn all about the services we provide.
Transform Your Home or Business with Vancouver's Top Pressure Washing Service
We offer a wide range of reliable pressure washing services for people in the greater Vancouver area. Here are just a couple:
House washing: Our house washing services involve us getting into the depths of your home's exterior and removing all traces of dirt and grime. We'll start from the roof and then work our way down to the siding, doors, and windows. Every inch of your home's exterior will look as good as new once we're done with it.
Roof cleaning: Your roof can be tough to clean if you don't know what you're doing. Why put yourself in harm's way when you can hire a professional service such as Hydro Clean Environmental to take a safer approach? Our licensed and insured team knows the safest, most effective way to clean off the roof of your home or business.
Gutter cleaning: Cleaning out your gutters is vital. Left unattended, they can become clogged with all kinds of debris, such as leaves and twigs. Our interior and exterior gutter cleaning services will make them look great both on the inside and outside.
Window cleaning: Say goodbye to streaks and spots on your windows. Our thorough window cleaning service will make sure your windows look absolutely spotless for a very long time.
Auto detailing: Have a fleet of vehicles as part of your commercial business? It can be a hassle trying to keep them all clean yourself. Hire Hydro Clean Environmental's auto detailing service to take care of this for you so that you can focus on keeping your business running.
Contact us today to see what kind of pressure washing service is best suited for your Vancouver home, business, or commercial property.
Make Your Vancouver Business Shine with Our Parking Lot Cleaning Service
Is your business's parking lot starting to look a little unkempt and unmaintained? It may be time to get it professionally washed. Lucky for you, Hydro Clean Environmental provides extensive parking lot cleaning services for commercial properties all across the greater Vancouver region.
We'll clean out all the gunk and grime within the cracks of the asphalt, and we'll eradicate all traces of dirt that coat the surface of your lot. Once we're done, your parking lot will look as good as new, and you'll be blown away at all the cars lining up to use it.