Hydro Clean Environmental: Portland's Premier In Pressure Washing Services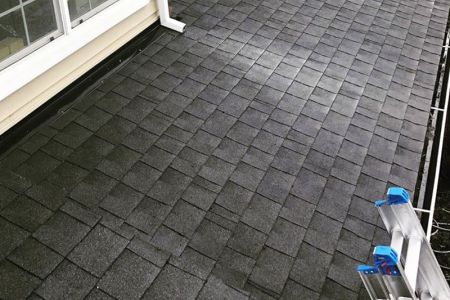 Hydro Clean Environmental is proud to be recognized as one of the top pressure washing services in the greater Portland region. Ever since we opened our doors, we've been helping all kinds of clients, from homeowners to large corporate offices. Want to witness for yourself what makes us so great? Read on to learn all about our services.
Hydro Clean Environmental Offers a Variety of Pressure Washing Services in Portland, OR
When you hire Hydro Clean Environmental for your Portland home or business, you can rest assured knowing you're getting the best quality results. Here are a couple of the top-quality pressure washing services we offer:
House washing: We'll clean your Portland home's exterior from top to bottom, including the roof, siding, doors, windows, walkways, and more. Revitalize your home with our house washing service sooner rather than later!
Roof cleaning: It can be dangerous trying to clean your roof if you don't know what you're doing. By hiring our licensed and insured pressure washing team to get the job done, you can have peace of mind knowing there won't be any accidental injuries or harm.
Gutter cleaning: While many homeowners understand the importance of cleaning out the gutters, some people fail to realize that the outside of them should look clean as well. Luckily, our gutter cleaning services cover both the interior and exterior.
Window cleaning: Our window cleaning service will make your windows look absolutely spotless, without leaving behind any streaks or splotches. Whether you want us to clean the windows of a small home or a large corporate building, we've got you covered.
Commercial pressure washing: Our services aren't just meant for Portland homes. We also cover various commercial clients, from small restaurants to large corporate parks. Call us to find out more about our commercial services.
Sports courts cleaning: Want to revamp the look of your tennis or basketball courts? Why not invest in a solid, thorough pressure washing from Hydro Clean Environmental?
These are a couple of the services we provide for our clients all across the region. Contact us today to see what other pressure washing services are available for Portland residents and business owners.
Make Your Portland Business Look More Welcoming with Our Parking Lot Cleaning Service
People are unlikely to visit your business if they don't feel comfortable leaving their car in the lot. The best way to make your parking lot look warm and inviting is to invest in a proper cleaning service, such as Hydro Clean Environmental. With our parking lot cleaning option, we'll scrub away all traces of dirt and grime from the asphalt's surface. We'll also eradicate all vegetation that may grow in between cracks, and completely polish off the entire surface so that it looks as good as new. Don't wait to have your parking lot cleaned today.