Professional Window Cleaning Gives You Beautifully Clean, Streak Free Windows For Your Home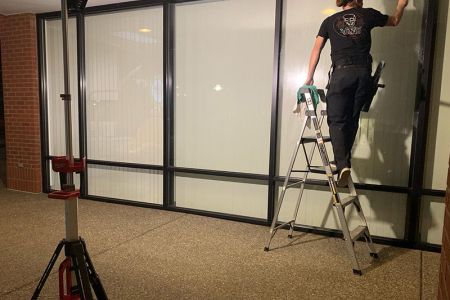 When having your Lake Oswego home cleaned, make sure you're not forgetting about the windows, and when picking out a reliable window cleaning service, always look for the best. Fortunately, you won't have to look far, because Hydro Clean Environmental has got you covered.
Ever since we started our business many years ago, we have been the go-to pressure washing service for homeowners, business owners, and commercial property owners all across the greater Lake Oswego region. From gutter cleaning to commercial graffiti removal, we handle it all. However, one particular service that we want to call out now is window cleaning.
We all know how dirty windows can get over time. Before long, it seems like all of our windows are coated in grime and dirt, and in some cases, mold, and mildew. Not only can this harm the overall appearance of your home, but it can actually lead to damage and harm. The growths can eat away at the window and its frame, and certain molds can creep into your home and make you sick. That's why you need to have your windows washed regularly by a professional service.
As part of our window cleaning package, we'll clean every window of your home or business using a unique blend of pressure washing techniques and soaps to get the job done. After we're finished, you'll be impressed at how clean the windows look and how they're devoid of all streaks and spots. We believe you won't ever see your windows look this clean with any other service, or if you did it yourself.
Why Soft Washing is So Important for Window Cleaning
Cleaning windows can be tough. You want to ensure you're getting rid of all the grime and gunk that's accumulated on them, but you don't want to go overboard and cause any potential damage. That is why one of the methods we use for our window cleaning services is a technique called soft washing.
Soft washing involves a combination of low water pressure and special soaps, solvents, and detergents. This allows us to take a more gentle approach when cleaning more delicate surfaces, such as window screens, vinyl siding, roof shingles, and much more. You'll notice that we rely heavily on soft washing for many of our pressure washing services, from window cleaning to house washing, and that it can prove to be just as effective as traditional pressure washing.
Also, you don't need to worry about the detergents we use. They are completely eco-friendly and unable to cause any damage to you, your family, your home, or the environment. The only thing that will have to worry about damage will be the grime accumulated on your windows!