How to Prepare Your Home for a Pressure Washing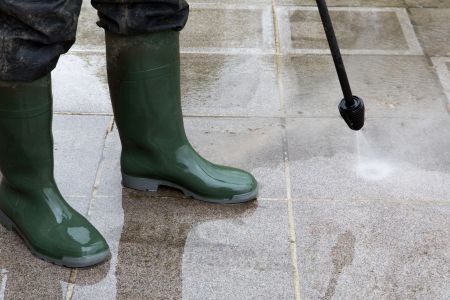 It's important to have your home regularly pressure washed to remove the accumulated dirt and grime. However, before you hire a professional pressure washer to come to take care of your home, you'll want to make sure you're ready. Here are a couple of tips for preparing your Beaverton home for a pressure washing.
Inform Your Neighbors
When you hire a pressure washing service for your home, you're going to have contractors all over your property. Your neighbors might find this slightly concerning if they're unaware of what's going on. That's why we recommend that you notify your neighbors about the work you're getting done on your home so that there are no unfortunate surprises.
Seal Your Home
A small crack in a window or door can lead to devastating results. Before the pressure washers get to work, make sure all the windows and doors are closed and sealed completely. Otherwise, you risk water leaking into the home and possibly causing damage.
Remove Toys An Equipment From Pressure Washing Area
You want your pressure washing team to be able to move around safely and efficiently. Before they arrive, go around your property and remove anything that may impede their work or cause potential injury. Check for toys, lawn furniture, sports equipment, planters, and other obstacles.
Make Sure Pressure Washing Areas Are Accessible
You want the pressure washing team to be able to perform their jobs with minimal disturbance or inconveniences. You need to make all the necessary areas as accessible as possible. Keep gates open or unlocked and notify the contractors of the best ways to reach certain areas.
Keep Children And Pets Inside
Pressure washing can be potentially dangerous for small children and animals. Make sure you keep your children and pets indoors throughout the duration of the service. You can also plan a family outing to ensure everyone is out of the house and out of the contractors' way.
Stay In Contact
There may be instances (although rare) where the contractors will need to get in touch with you. It's a good idea to make yourself or another adult accessible during the service. If you plan to not be home during the task, you can provide them with the best contact information to stay in touch with you. Hydro Clean Environmental's team is very independent, but we want to make sure we can notify you immediately of any potential problems or concerns.
Contact Hydro Clean Environmental to Pressure Wash Your Home
Hydro Clean Environmental has been providing pressure washing services to Beaverton homes, commercial properties, and businesses for years. We use only the best equipment and tools as well as time-tested strategies to ensure we deliver top-quality results for our clientele. If you feel your home is ready for a good pressure washing, make sure to get in touch with us today. We offer a wide range of services, from house washing to roof cleaning, and everything in between.